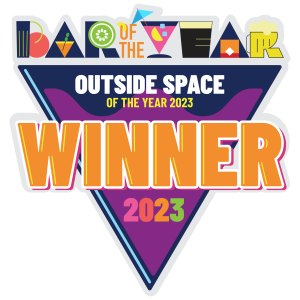 HOUSE DUBLIN. IT'S GOOD TO BE HOME
With its name derived from the literal sense, House Dublin resides within two Georgian houses on Lower Leeson Street that have since been restored to their authentic elegance & inspired originality. From top-to-bottom, House operates as a 16 boutique bedroom hotel and a three-bar social space, including a late-night piano bar.
The all-weather garden restaurant is a beautiful space that can be hired for corporate events or exclusively on Sundays for unique weddings, providing a sense of summer even on the dreariest of days. We offer delicious breakfast, brunch, lunch and dinner options and bespoke cocktails prepared by expert bartenders, House Dublin transitions seamlessly from a day-time utopia and night-time hub in the heart of the city.
BEST FOR
#Corporate Events #Private Hire #Product Launches #Networking Events #Business Breakfast #Lunches #Social Celebrations #Afternoon Showers #Outdoor Space
KEY FEATURES
#Calm Vintage Interiors #Beautiful Blossom Garden #Intimate Spaces #Cosy Bedrooms #Superb Staff #Event Dining Options #Tailored Packages
16 BEDROOMS
MAX 850 GUESTS
MAX 40 PINK ROOM
MAX 60 LOUNGE
MAX 30 CONSERVATORY
MAX 80 PARLOUR
MAX 25 TERRACE
MAX 200 GARDEN RESTAURANT
MAX 250 OSCAR AND PERCYS
DINING OPTIONS
#Breakfast #Lunch #Dinner
Private Hire options include BBQ/ CANAPES/ SUPER BOWLS
Monday to Tuesday
8am to 11.30pm
Wednesday to Friday
8am to Late
Saturday
9am to Late
Sunday
9am to 6pm
27 Lower Leeson Street, Dublin 2