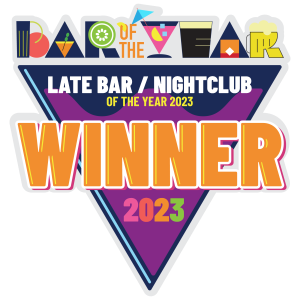 All is not what it seems
Our enchanting food and drink emporium resides in the heart of Dublin City Centre, and stepping inside is always an adventure. From the vintage paintings that hang on our walls to the eclectic articles found throughout, all is not what it seems at 37 Dawson Street.
Our four unique bar spaces set over two floors are suited for drinking and dining from lunch until late, and provide the perfect setting for celebrations, corporate events and everything in between. Find solace from the bustle of the day with an afternoon coffee, unwind with a glass of wine after a busy day at work, or join us for a bit of late night fun on the dancefloor. The choice is yours at 37 Dawson Street.
BEST 
FOR
#Corporate Events #Private Hire #Networking Events #Business Lunches #Social Celebrations #Product Launches
KEY 
FEATURES
#Prime Location #Large Private Spaces #Four Bars #Wonderfully Weird #Quirky Professional Staff #Extensive Entertainment #Tailored Packages
MAX 500 GUESTS
MAX 60 MAIN BAR
MAX 80 MIDDLE BAR
MAX 60 WHISKEY BAR
MAX 40 MEZZANINE
MAX 150 FIRST FLOOR
DINING 
OPTIONS
#Lunch #Dinner #Finger Food #Canapes #Supper Bowls