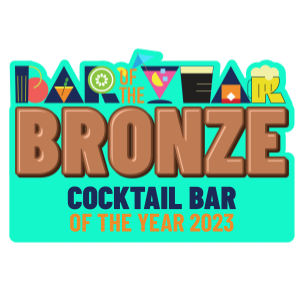 A cosy little speakeasy in the heart of the city
9 Below bar is Dublin's hideaway for seductive cocktails and stimulating conversation. Nestled in the former basement of historical Stephen's Green Hibernian Club, we have taken great pleasure in refurbishing our own piece of this prestigious building, originally built in 1756. Our beautifully designed space offers 4 intimate rooms in which to drink and be merry (and a little mischievous).
Our menu features an enticing selection of champagnes, spirits and cocktails, all dispensed by a couple of fun-loving bartenders who really know their craft. Swing by for after-work libations and you might just find yourself staying all evening!
BEST 
FOR
#Corporate Events #Private Hire #Intimate Gatherings #Product Launches #Networking Events #Daytime Meeting Space #Social Celebrations
KEY 
FEATURES
#Luxurious Decor #Botanical Courtyard #Intimate Vaulted Rooms #Exclusive Events #Prime Location #Excellent Staff #Customer Care#
MAX 120 GUESTS
MAX 15 DRAWING ROOM
MAX 25 CELLAR BAR
MAX 80 LOUNGE
DINING 
OPTIONS
#Canapes #Finger Food #Supper Bowls
Location
9 St Stephen's Green, Dublin, D02 C891